Here are some wonderful photos from some of our past adventures. We hope that you enjoy them. Quilting Around tours is planning more terrific cruises with lots of surprises. Be sure to visit us often and see where we will be quilting and exploring next. You can also joining our MAILING LIST and automatically receive updates on upcoming trips as well as additions to our gallery.
Ensenada Cruise February 23 - 26, 2001
Aboard The Viking Serenade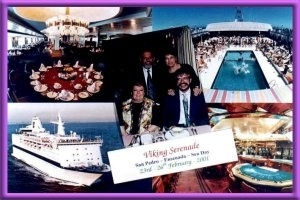 WELCOME ABOARD!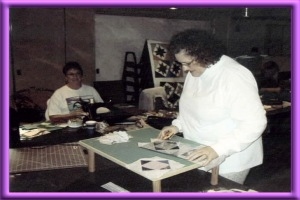 THE PROJECT BEGINS
The beginning stages of measuring and cutting
the pieces as our quilters begin their onboard
quilting project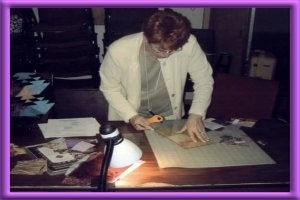 MORE PREPARATION
Hard at work preparing more fabric pieces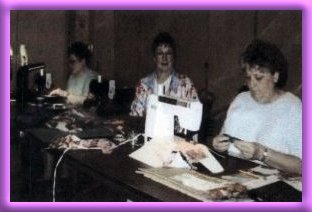 THE SEWING BEGINS
Now the fun really begins as our quilters
begin sewing the quilt pieces together and
the project begins to take shape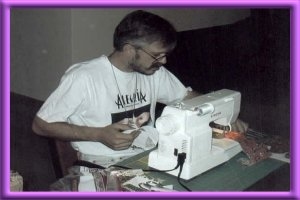 ANYONE CAN DO IT
The sewing of the quilt continues with
our male cruise members. (We think the
men as even more than the ladies)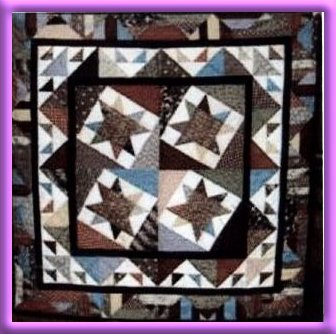 THE FINISHED PRODUCT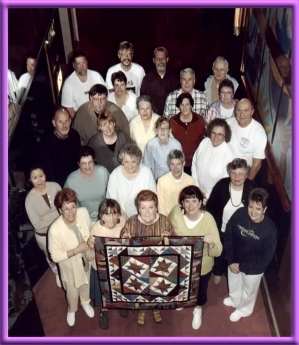 A VERY PROUD GROUP OF QUILTERS
Our group poses with their finished product
and big smiles of pride in a job well done.
OTHER PAST ADVENTURES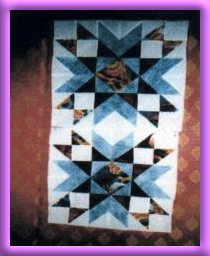 BLUE STAR
This is two center blocks of a quilt created
February, 1999 on a seven day cruise to Puerto
Vallarta, Mazatlan and Cabo San Lucas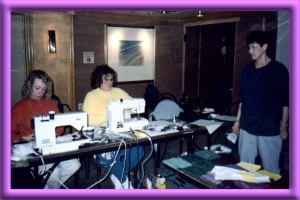 Putting quilt pieces together on a three day cruise
to Ensenada aboard the Viking Serenade - 1998

Even the men got involved in the quilting fund aboard
the Viking Serenade three day cruise to Ensenada - 1998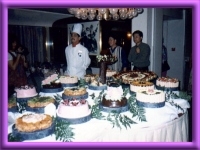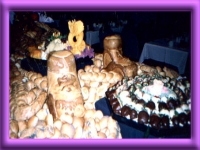 Dining is a true culinary experience to the eye and to
the taste aboard the Viking Serenade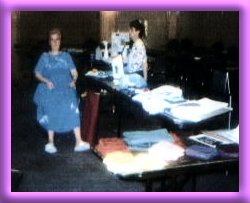 A successful end to a fantastic trip.
Time to clean up and head home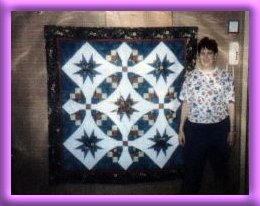 A big smile of satisfaction for a job well done
one the seven day cruise to Puerto Vallarta, Mazatlan
and Cabo San Lucas - February, 1999
PRIVACY POLICY
Quilting Around Tours will never send you any unsolicited email, nor will we every release any of your information supplied to us to any other party. All information supplied to us will be kept strictly confidential.
PHOTO GALLERY

CONTACT US

MAILING LIST